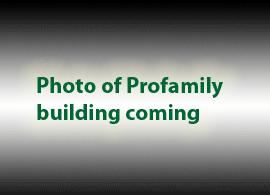 ProFamily Chiropractic is a holistic wellness center serving the Mahoning Valley area. We offer chiropractic care, nutritional counseling, massage, NAET and other services.
We create for each person a specific, customized program that allows for the optimization of health and the full expression of life. This allows you to experience your full potential: that you were created in the image and likeness of God and are made for life and health, happiness and wholeness, peace and love. We are compassionate, focused, supportive and resourceful. We are always in training to bring you the best. We partner with you to facilitate the experience of healing and discover ways to make your perfect health a reality.
You can rely on us to see God in all, serving each person with extraordinary love and respect, educating and empowering our patients to make optimal health and life decisions!